FTSolution for APT® V2.1.1 available now !
Product News : february 14th, 2019
We are pleased to announce the new release V2.1.1 of FTSolution for APT® which incorporates:
Four new reports including: I/O Symbol Table, Device Table, Declarations Table, Recipes Table
An update to the Download report to include any change of the CPU operational mode while downloading a Project
A new setting in the Configuration Editor that will automatically create a Hardware Debugger file when a Project is compiled
A progress bar that indicates the progress of the Solution being loaded
Automatic loading of the last-opened Solution when FTSolution is launched
Other performance improvements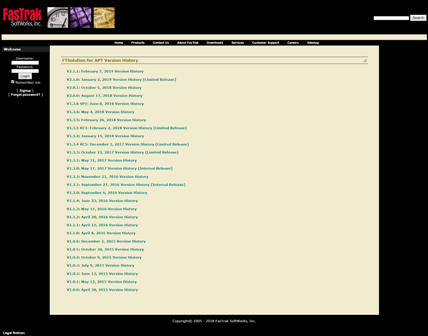 Click here to view the complete version details
(check internal V2.1.0 and official V2.1.1 for obtaining full release information).
This new version of FTSolution for APT®, available for free download on FasTrak's website, can be immediately installed and used if your license is covered by a maintenance agreement. If you need help to determine the maintenance status of your license or if you are interested in FTSolution for APT® software, do not hesitate to contact our sales team.
Detailed information about FTSolution for APT® software and its Options is also available on our website, just click here.
Download latest version now by taking note of below important technical information.

Should you have technical questions about FTSolution for APT®, please contact 
 support@napa.fr