Established in 1998 by former executives of the Industrial Automation departments of Texas Instruments® and Siemens®, Napa International France's goal is to become a recognized international partner in the world of industrial process automation.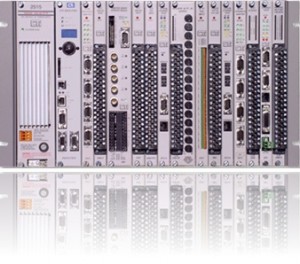 Active on the five continents thru a solid distribution network, our first mission is to secure the durability of the TI505® and SIMATIC® 505 Programmable Logic Controllers (PLC's), which their legacy manufacturers no longer guarantee. Our strong partnership with Control Technology Inc. and FasTrak SoftWorks Inc. allows us to promote solutions, which are totally compatible with these industrial PLC's, which were for some of them launched more than 30 years ago.
The result ? Integrated hardware and software solutions modernizing industrial installations, for a fraction of the cost proposed by our competitors, and even more importantly, without needing to stop the production lines… A true alternative to expensive and risky revamping scenarios of such industrial sites.
Our in-depth market know-how and our constant striving for optimizing our customer's productivity have also driven us to develop a fully new, complete and integrated range of Automation solutions.  The application fields of our innovative solutions are wide : food & beverage, chemical, pharmaceutical, oil and gas, cement, mining industries…
Subscriber to a Quality Charter where transparency and customer satisfaction are key values, Napa International France commits to accompany each customer during the complete development of their project : from the solution design, through installation, training of the staff and/or local partners to maintenance.
Our expertise, our responsiveness and the availability of our Customer Service are our assets to improve your industrial efficiency.