Optigalv® : Automation solution for electrolytic surface treatment industries

Thanks to out partnership with Totalution and its 30 years of experience in the galvanisation field, NAPA International France now distributes the Optigalv® system, an optimized automated solution, flexible and modular for your plant. This unique solution can improve your productivity with a fast return on investment.
Fields of application: Any surface treatment with a sequence of baths in chemicals with or without applying an electric current of metallic or plastic artifacts: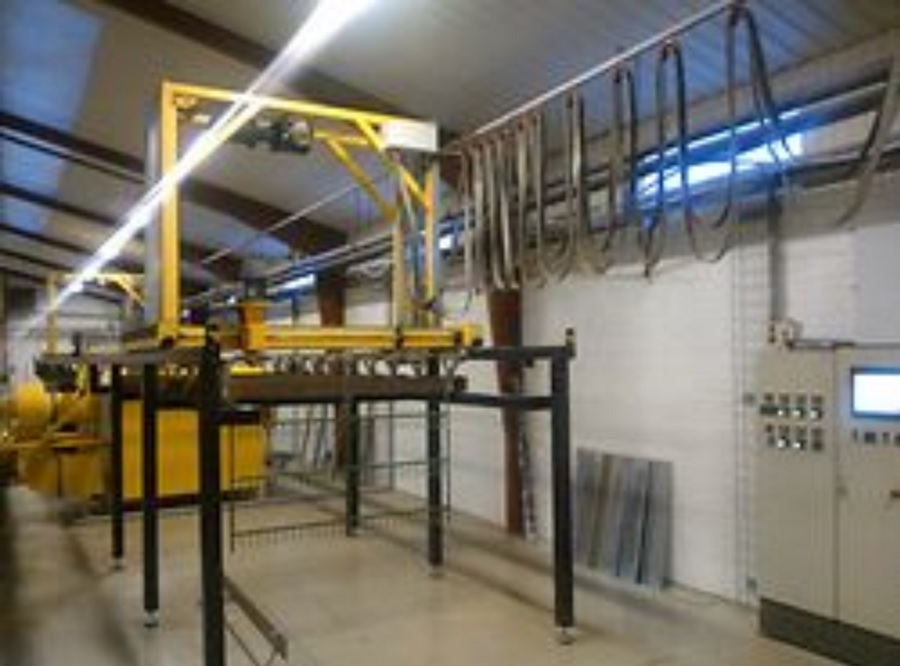 electro plating of zinc (alcalin or acid solution), nickel, chrome,
copper, tin, brass, gold, platinum, titanium, palladium, silver….
galvanization
électropollishing
passivation stainless steel
burnishing
cataphoretic painting
aluminium anodizing
manganese phosphating
chemical, electrical or ultrasonic degreasing
chemical or electrochemical oxiding
dip coating
 Optigalv® is the intelligent solution for your electro-plating line (electro-galvanic plant). The fact that it can be composed of around ten tanks and a single crane or extend to 200 containers and 8 cranes or more, is not an issue.
NAPA International France is responsible for defining your initial requirements (including safety issues), Optigalv® initial configuration, interfacing with other contractors (electricity, mechanic and metal workers…),  tests, commissioning, fine tuning, operator training (very short), and helping you writing your first production recipes. NAPA then supports you both on the phone or remotely, possibly on site if required and proposes future development whenever your plant requires further modernization.
PRODUCTION LINE EXAMPLE
REFERENCES