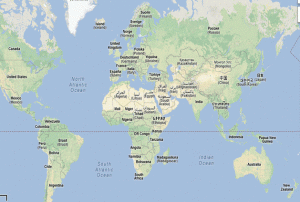 Discover a few examples of what our worldwide customers do with CTI solutions :
AMERICAS



Glass Manufacturer Migrates to Janus A major glass packaging manufacturer has recently completed a migration of existing CTI 2500-C200 controllers on their two conveyor lines to the new CTI Janus Programmable Automation Controller (PAC)
DESMA Rubber Molding Machine Update to Janus Processor – a manufacturer updates a rubber molding machine to the new Janus Processor, converting an existing TISoft program to Janus Workbench
Janus Processor in Edge Computing Application – a manufacturer implements the new Janus Processor for Power Usage Collection System to optimize production costs
Maryland Paper Manufacturer: Revitalizing and Future-Proofing an Original Simatic®/TI 505®Control System with New and Enhanced Backwards-Compatible CTI 2500 Series® Products
Collins Products : Upgrading and Integrating Variable Frequency Drives into an Existing Controls System Utilizing EtherNet/IP and CTI's 2500P-ACP1 Application Coprocessor
US-based Global Manufacturer : CTI 2500 Series® Compact I/O to Replace Aging Siemens ET200B Block I/O
Nonwovens-manufacturer  : selects 2500P-ACP1 using EtherNet/IP
Harris M1000-B Printing Press Upgrade :  replacement of TI560/565 with CTI 2500-C300 on Heidelberg-Harris M1000B Web Printing Press
Natural Gas Transmission : CTI 2500 Series® products provide reciprocating engine control, turbine/compressor control, combustible gas and flame detection, and overall compressor station control.
Medical Device Manufacturing :  CTI 2500 Series® CPUs Save Space, Reduce Cost, Enable MES Interface at Medical Device Manufacturer.
ASIA
Plating Plant Upgrade : CTI 2500-C400 Processor replaces two Siemens® S7-317's and Achieves 90% Improvement in Throughput!
Plating Plant Upgrade : Spanish Translation
Singapore Semiconductor Plant Upgrade : Major semiconductor company upgrades obsolete Siemens® TI505 PLC to CTI 2500 Series®
Laser Cutting Process : Automotive Exhaust Components Manufacturer Upgrades Laser Cutting Process to 2500 Series®
Cellulose Fiber : Major manufacturer of cellulose fiber expands using CTI 2500 Series®
Biotech : global biotech company migrates from Siemens® 545 to CTI 2500 Series®
EUROPE
Air Liquide : migration of Simatic® 505 PLC and CVU10000 to CTI 2500 Series® and zenon
Air Separation: Air Liquide Selects CTI 2500 Series® for Upgrade of Nitrogen Generation Plant
Air Separation:  Spanish Translation
Coal Products LTD : the UK based company Coal Products LTD migrates their Control and HMI to CTI 2500 Series® / zenon® System
Gold Plating Plant Upgrade :  CTI 2500-C400 Processor replaces two Simatic® 555 and Achieves Double the Throughput!
Industrial Film Manufacturing : Refuse Bag Manufacturer Upgrades Obsolete PM550 Controller to 2500 Series®
French cheese maker selects CTI for major automation revamping
FrieslandCampina : replacement of  Siemens® 555-1104 with 2500-C400 gains additional memory and improves support for the future
Modern fairground attraction : improving automated operation  with a WEINTEK touch panel MT8150XE
OCEANIA



Injection Molding :  CTI 2500 Series® products provide control system migration for 5TI-based Husky XL225PET molding machine in Queensland, Australia. Entire control system migration completed in 48 hours!
Injection Molding :  Spanish Translation