CTI 2500® JANUS IEC-61131-3 – PAC
The new "JANUS" Processor brings completely new capabilities to the CTI 2500 Series® System. Designed to work seamlessly with existing 2500 Series® and Simatic®/TI 505 Systems as well as to look to the future with state-of-the-art programming, protocols and capabilities, including direct access to the Industrial Internet of Things (IIoT) using MQTT.
This Programmable Automation Controller (PAC) is fast, agile and optimized for quick, easy, and cost-effective communications.  It features integrated drivers to an industry-leading number of protocols, allowing communications with best-in-class I/O devices, drives, and HMI/SCADA  no matter the manufacturer. Programmed with CTI's user-friendly and budget-friendly new JANUS Workbench Software, which supports all IEC-61131-3 programming languages. Initially available in our Classic size, a fully-featured Compact version will be available .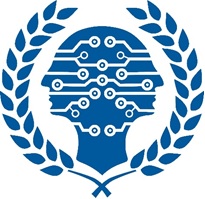 With decades of experience with Simatic 505®/ CTI technology as well as IEC-61131-3 environment Napa engineers can process your program migration safely and efficiently.
Read more about Migrating application from 2500 Series WorkShop® to JANUS Workbench®