CTI 2500 Series® CPU: Firmware Upgrade V9.16
Product News : october 25th
Available now !
We are pleased to announce release of a maintenance upgrade for firmware on all 2500 Series® Processors.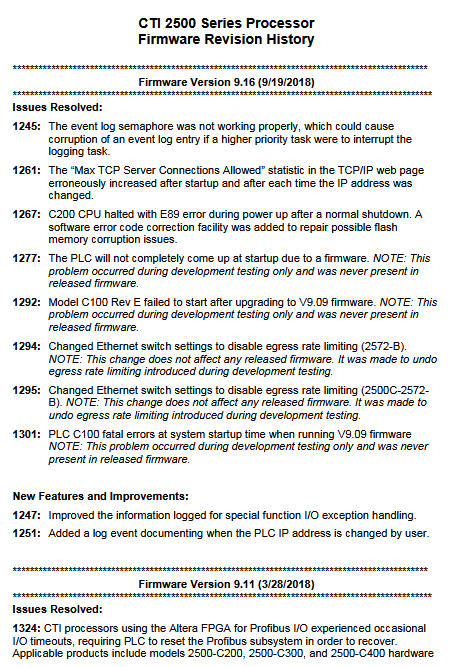 CPU Firmware Revision History
Processor Firmware for download
This new firmware V9.16 fixes several outstanding issues, including possible flash memory corruption which can cause the Processor to start up with error E89.
For complete details on this error, see the E89 Technical Advisory. We strongly recommend that all users perform this V9.16 upgrade at their earliest opportunity.
For more information about 2500 Series® CPU, please contact support@napa.fr